PROFIL D'ENTREPRISE
Cabinet d'avocats de premier plan en Israël, Meitar est naturellement le partenaire privilégié des entreprises françaises et des entrepreneurs qui investissent en Israel.

Meitar joue un rôle actif dans la représentation des intérêts de ses clients en Israël, et intervient comme un véritable partenaire favorisant l'élargissement des relations commerciales des clients dans la région dans un environnement juridique sécurisé.

Au fil des années, Meitar a démontré une forte expertise dans le conseil juridique et fiscal transfrontalier entre Israël et la France. Notre expérience est un atout pour nos clients leur permettant de bénéficier d'une structuration efficiente tant sur le plan juridique que sur le plan économique et fiscal.

L'équipe francophone de Meitar intervient sur de nombreux aspects du droit israélien et notamment en:
Droit fiscal ;
Droit Immobilier ;
Droit des sociétés, fusions et acquisitions et marchés des capitaux ;
Contentieux et arbitrage ;
Droit Commercial ;
Régulation économique et financière ;

En outre, Meitar dispose d'une expertise reconnue dans la représentation d'investisseurs étrangers (et notamment de fonds d'investissements) à l'occasion de prises de participations et d'opérations de fusions-acquisitions en Israël, et dans la représentation de sociétés israéliennes effectuant des transactions avec des sociétés étrangères.

Nous disposons également d'une combinaison unique d'experts fiscaux israéliens et internationaux susceptibles d'offrir une solution globale aux personnes physiques ou marales françaises résidant en Israël.

Notre pratique française est dirigée par Ran Hamou.

Ran intervient principalement sur des opérations de Management buy out, de fusions acquisition et plus généralement de private equity, et a développé une expertise dans l'utilisation des valeurs mobilières composées comme outil d'incentive et de financement. Ran a développé une expertise dans le cadre de l'ingénierie financière et juridique des opérations d'acquisitions et de levée de fonds.
Titulaire d'un DEA de Droit des affaires et d'un DEA de droit des contrats, Ran HAMOU est également diplômé de l'Ecole Supérieure de Commerce de Paris (ESCP). Avocat au Barreau de Paris, il intervient au sein du cabinet Meitar en qualité de Counsel et dirige à ce titre la pratique française de Meitar. Il travaille en français, en anglais et en hébreu.
Quelques exemples d'interventions:
Conseil d'un fonds de private equity dans une prise de participation dans une société israélienne dans le secteur des media et télécommunications;
Conseil d'une entreprise française dans le secteur de l'armement à l'occasion de l'établissement d'une joint-venture avec une société israélienne;
Conseil d'un familly office français dans le cadre de prises de participations dans plusieurs sociétés israéliennes dans le secteur des nouvelles technologies;
Conseil de plusieurs groupes français dans le secteur financier à l'occasion de leurs levées de fonds et de leurs opérations de croissance externe;
Conseil d'une banque américaine dans le cadre du financement de l'acquisition d'une importante société française intervenant dans le secteur pétrolier;
Conseil de divers groupes industriels et financiers dans le cadre de leurs opérations de croissance interne et de restructurations (fusions, scission, apport partiel d'actifs etc.);
Conseil d'une banque française dans le cadre d'opérations de financements immobiliers;
Conseil d'une société britannique dans le cadre d'une offre publique d'achat d'une société française;
Conseil de groupes industriels et de fonds d'investissements dans le cadre de LBO.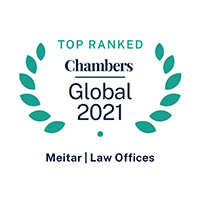 Chambers and Partners
Meitar is ranked by Chambers & Partners for 2021 in Band 1 in 8 practice areas: Corporate/ M&A, Dispute Resolution, Capital Markets, Banking and Finance, Projects & Energy, Class Actions, TMT: technology, International and Cross Border Capabilities.
Chambers & Partners for 2021 also recognized 43 of Meitar's partners as leading individuals in their practice area. Meitar is honored to lead all Israeli law firms once again with the highest number of individual rankings.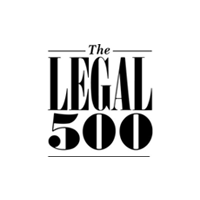 Legal 500
The international guide "The Legal 500" for 2021 ranked Meitar as a Top Tier firm in 15 key areas: Local Litigation, Arbitration and Class Actions, Banking and Finance, Capital Markets, Corporate, Commercial and M&A, IP (Transactions and Filing and Prosecution), Competition/Antitrust, Employment, Energy, Infrastructure, Hi-Tech & Start-Ups, Investment Funds and Venture Capital, Tax and White collar. The firm was also ranked in the Real Estate, Planning and Construction, Healthcare and Life Sciences, Telecom and Media and Transportation practice areas. In addition, seventeen of the firm's partners were ranked personally in their practice areas.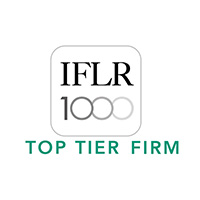 IFLR 1000
In the IFLR1000 2021 edition Meitar was ranked in all 8 existing categories, in Tier 1 in 7 categories (more than any other Israeli law firm): Banking, Capital Markets, M&A, Project Finance, Project Development and Investment Funds.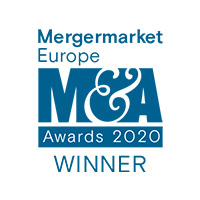 Mergermarket
Meitar was named as Israel's M&A Legal Adviser of the Year 2020 by Mergermarket's European.
In addition, each year Meitar is ranked 1st by Mergermarket as the law firm with the highest number of M&A transactions in the entire Middle East and Africa region.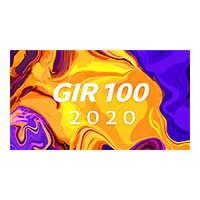 GIR100
Meitar is ranked by the GIR100 (Global Investigations Review) as one of the leading investigations law firm in the world. Meitar is the only Israeli law firm ranked in this guide.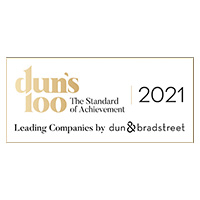 Dun's 100
Our firm is ranked by Dun's 100 for the year 2021 as a leading law firm in 31 practice areas: Mergers & Acquisitions, High-Tech, Commercial Litigation, Class Actions, Real Estate, Project Finance & Infrastructure, International Trade, Banking and Finance, Venture Capital, Administrative Law, Taxation, Environmental Law, Capital Market, Intellectual Property, Media, Investment Funds, Labor Law, and more.
These rankings once again confirm our status as the leading law firm in Israel.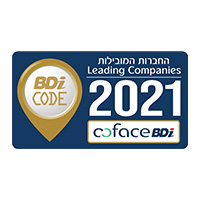 BDI
In the 2020 BDI Code guide, our firm was ranked in 34 categories, and in over 25, received 'elite' ranking, while all the others received tier 1 ranking.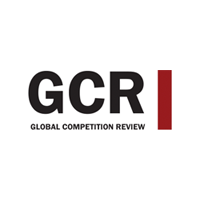 GCR 100
The GCR 100 is a guide to the world's leading competition law and economics practices, and provides readers with extensive qualitative analysis of antitrust groups in jurisdictions around the world. Our firm is ranked by The GCR 100 as a leading firm in this practice area.
To review the results, click here.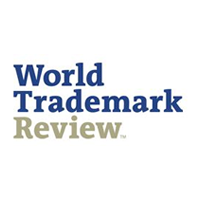 WTR
The WTR 1000 research directory focuses exclusively on trademark practices and practitioners and serves as the 'go-to' resource for those seeking legal trademark expertise. Our firm is ranked in the guide's prosecution and strategy category.
To review the results, click here.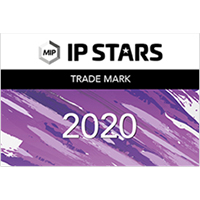 IP Stars
IP STARS is the leading specialist guide to IP firms and practitioners worldwide. Our firm is ranked in both the patent and trademark categories.
To review the results, click here.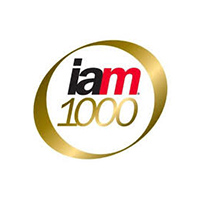 IAM Patent 1000
IAM Patent 1000 is a market-leading guide that identifies and profiles leading private practice patent professionals and firms in the world's key jurisdictions. Our firm is ranked in the guide's IP litigation category.
To review the results, click here.