PERFIL DE FIRMA
Meitar es el despacho de abogados de mayor tamaño en Israel y la firma internacional líder del país. Representamos a algunas de las multinacionales más grandes del mundo, tanto en Israel como en el extranjero, en todas las áreas del derecho que afectan a las empresas, incluyendo la representación procesal en litigios en Israel.
Ofrecemos un servicio completo y representamos a clientes en todo tipo de transacciones, incluyendo fusiones y adquisiciones, mercados de capital nacionales e internacionales, derecho bancario, financiero y derivados, litigación, contratos de licencia, high-tech, energía e infraestructuras, derecho inmobiliario, derecho de la competencia y derecho tributario, así como derecho regulatorio y administrativo. Meitar ha representado a numerosos clientes en las transacciones e IPOs más relevantes del país, incluyendo a algunas compañías y bancos líderes a nivel mundial en sus operaciones y pleitos más destacados. Ocupamos de forma habitual los primeros puestos en los rankings legales internacionales, como Chambers & Partners y Legal 500, y en los rankings locales israelíes, tales como Dun's 100 y BDI.
Asimismo, Meitar destaca por contar con numerosos profesionales que han ejercido el derecho en los principales despachos internacionales de Estados Unidos y otros países y muchos de nuestros profesionales cuentan con titulación por las mejores universidades de Estados Unidos y Europa. Nuestro objetivo es ofrecer a nuestros clientes internacionales e israelíes el mismo nivel de servicio y calidad que ofrecen las mejores firmas americanas y europeas.
Contamos con un sólido equipo de más de 460 abogados y 80 pasantes, todos ellos comprometidos con mantener unos elevados estándares de excelencia y servicio.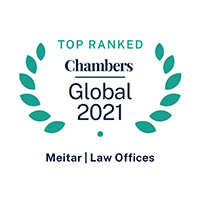 Chambers and Partners
Meitar is ranked by Chambers & Partners for 2021 in Band 1 in 8 practice areas: Corporate/ M&A, Dispute Resolution, Capital Markets, Banking and Finance, Projects & Energy, Class Actions, TMT: technology, International and Cross Border Capabilities.
Chambers & Partners for 2021 also recognized 43 of Meitar's partners as leading individuals in their practice area. Meitar is honored to lead all Israeli law firms once again with the highest number of individual rankings.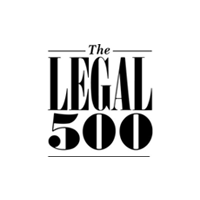 Legal 500
The international guide "The Legal 500" for 2021 ranked Meitar as a Top Tier firm in 15 key areas: Local Litigation, Arbitration and Class Actions, Banking and Finance, Capital Markets, Corporate, Commercial and M&A, IP (Transactions and Filing and Prosecution), Competition/Antitrust, Employment, Energy, Infrastructure, Hi-Tech & Start-Ups, Investment Funds and Venture Capital, Tax and White collar. The firm was also ranked in the Real Estate, Planning and Construction, Healthcare and Life Sciences, Telecom and Media and Transportation practice areas. In addition, seventeen of the firm's partners were ranked personally in their practice areas.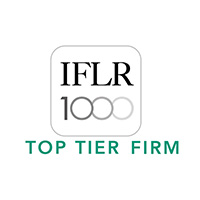 IFLR 1000
In the IFLR1000 2021 edition Meitar was ranked in all 8 existing categories, in Tier 1 in 7 categories (more than any other Israeli law firm): Banking, Capital Markets, M&A, Project Finance, Project Development and Investment Funds.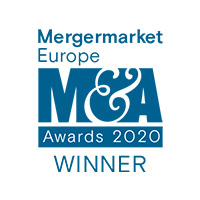 Mergermarket
Meitar was named as Israel's M&A Legal Adviser of the Year 2020 by Mergermarket's European.
In addition, each year Meitar is ranked 1st by Mergermarket as the law firm with the highest number of M&A transactions in the entire Middle East and Africa region.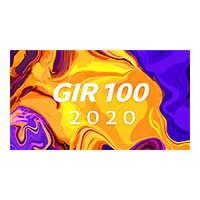 GIR100
Meitar is ranked by the GIR100 (Global Investigations Review) as one of the leading investigations law firm in the world. Meitar is the only Israeli law firm ranked in this guide.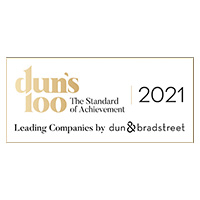 Dun's 100
Our firm is ranked by Dun's 100 for the year 2021 as a leading law firm in 31 practice areas: Mergers & Acquisitions, High-Tech, Commercial Litigation, Class Actions, Real Estate, Project Finance & Infrastructure, International Trade, Banking and Finance, Venture Capital, Administrative Law, Taxation, Environmental Law, Capital Market, Intellectual Property, Media, Investment Funds, Labor Law, and more.
These rankings once again confirm our status as the leading law firm in Israel.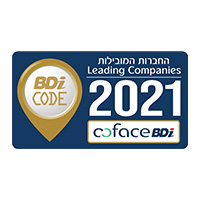 BDI
In the 2020 BDI Code guide, our firm was ranked in 34 categories, and in over 25, received 'elite' ranking, while all the others received tier 1 ranking.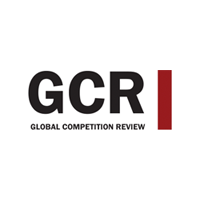 GCR 100
The GCR 100 is a guide to the world's leading competition law and economics practices, and provides readers with extensive qualitative analysis of antitrust groups in jurisdictions around the world. Our firm is ranked by The GCR 100 as a leading firm in this practice area.
To review the results, click here.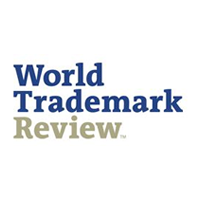 WTR
The WTR 1000 research directory focuses exclusively on trademark practices and practitioners and serves as the 'go-to' resource for those seeking legal trademark expertise. Our firm is ranked in the guide's prosecution and strategy category.
To review the results, click here.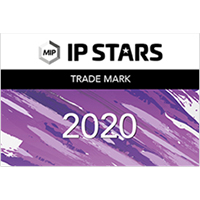 IP Stars
IP STARS is the leading specialist guide to IP firms and practitioners worldwide. Our firm is ranked in both the patent and trademark categories.
To review the results, click here.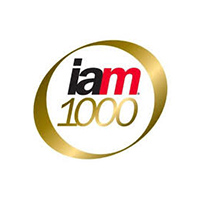 IAM Patent 1000
IAM Patent 1000 is a market-leading guide that identifies and profiles leading private practice patent professionals and firms in the world's key jurisdictions. Our firm is ranked in the guide's IP litigation category.
To review the results, click here.